In 1868, Wilsonville was a farming community located east of a tributary of the Greater Miami River in Western Ohio. Most of the surrounding countryside was nothing more than a patchwork of small homesteads; the folks there worked long hours to produce enough food for their families.

This is the story of one young man's perilous journey into adulthood. His life takes him halfway around the world and back. Buck is forced to become a man before his time. He lived in a time when a few rugged men still lived by their own set of rules, governed not by Eastern laws but by their savage surroundings. Death was their constant companion. Their end could come at any moment, caused by the slightest mistake or hesitation to act.
---
Just Call Me Buck Audio Book
Danny and Brenda have made the audio book version of Just Call Me Buck available at no charge. You can download the entire audio book as a .ZIP file or stream it live one chapter at a time. See below for more details.


Prologue
Chapter One: "Ashes to Ashes"
Chapter Two: "A Solid Plan"
Chapter Three: "Ashamed"
Chapter Four: "Fake Tears"
Chapter Five: "The Wood Shed"
Chapter Six: "The Exchange"
Chapter Seven: "The West"
Chapter Eight: "Eat Here"
Chapter Nine: "Willie's New Name"
Chapter Ten: "Eggs and Potatoes"
Chapter Eleven: "The Mighty Mississippi"
Chapter Twelve: "The Training Begins"
Chapter Thirteen: "Chickens and Beer"
Chapter Fourteen: "The Drive"
Chapter Fifteen: "The Ocean"
Chapter Sixteen: "Buck's First"
Chapter Seventeen: "The Deadly March"
Chapter Eighteen: "Used and Discarded"
Chapter Nineteen: "Captain Buck"
Chapter Twenty: "Dinner Guests"
Chapter Twenty-One: "The Reunion"
Chapter Twenty-Two: "Another Chance"
Chapter Twenty-Three: "Paying His Respects"
Chapter Twenty-Four: "Empty Feelings"
Chapter Twenty-Five: "A Childish Crush"
Chapter Twenty-Six: "Tequila"
Chapter Twenty-Seven: "A Long Black Dress"
Chapter Twenty-Eight: "Everyone Just Calls Me Richie"
Chapter Twenty-Nine: "A Five Dollar Bill"
Chapter Thirty: "Fresh Well Water"
Chapter Thirty-One: "Dear Buck"
Chapter Thirty-Two: "Self-Righteous Anger"
Chapter Thirty-Three: "Two Options"
Chapter Thirty-Four: "The Issue Has Been Resolved"
Chapter Thirty-Five: "Church Picnic"
Chapter Thirty-Six: "A Dropped Ripe Melon"
Chapter Thirty-Seven: "Rhubarb Pie"
Chapter Thirty-Eight: "Little Willie"

Download the entire audio book here: JustCallMeBuck-audio.zip
Running time: 5 hours 30 minutes
File size: 152.11MB

List of voice actors appearing in Just Call Me Buck
Danny Breeden (narrator)
Brenda Breeden
Sean Breeden
Mary Breeden
Steve Breeden
Diane Breeden
Jerry Wandling
Sheyenne Sayre

---
How to get the print version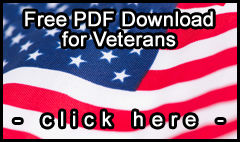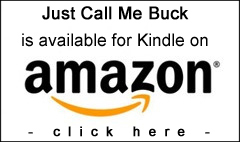 All veterans can download a PDF version free of charge as our way of saying Thank You. For everyone else, it's available on Amazon.com as a Kindle download.

15 Additional Chapters added in the new 2nd edition!
---
Danny would also like to thank his creative consultant Russell Rice. You can find out more about Mr. Rice and his work on his website, WilliamRussellRice.com